OUR PRICING
Below You Can Find Our Packages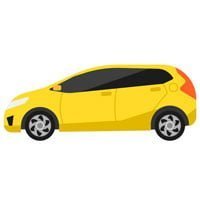 FROM
Great for people who like
to work in their free time.
At prime shine we helps you rejuvenate your dull and faded paint so that it will result to a high gloss shine with our special car armor all services.
Either its your car's interior or exterior we will help you shine your car just as new purchase. Prime wash experts use special technique to wash your car and give it a new look.
Interior protection and polishing is must to maintain your car washing is mandatory but polishing is also necessary when it comes to increase your car's resale value.
You will simply feel out of the word once you avail our vehicle interior armor all polish just to protect your car's interior.
While you reach us we make sure of shiny car interior polishing with our special service and there is no second doubt about the fact that maintain car interior is equally important as we maintain its exterior.
In that case car interior plastic polishing and shine is challenge but nothing is impossible for our experts. Prime wash technician knows every aspect about maintaining your car so we provide our interior polishing and protection services to increase its life and value.
We have quality car interior cleaning products which are chemical-free & human skin friendly. We have latest ceramic coating products for dashboard, interior plastics, leather & fabric surfaces.
Prime shine wash experts generally use those high quality dashboard polishes which are best in Industry. We make sure for car interior plastic polishing and shine by applying just a proper amount of polish and a smooth decent quality sponge does the job.
Our experts knows the right quantity of polish and spreading it evenly or else it might result in sticky dashboard which attracts more dust and gets smudgy easily. You can book your appointment today.