OUR PRICING
Below You Can Find Our Packages
Includes:
Hand Wash
Chamois Dry
Door Jambs
Window Clean
Dashboard, Console Wiped & Dusted & Rejuvenated
Ashtray, Door Panel Wiped & Dusted & Rejuvenated
Door Rubber Treated,
Carpet, Mats, Boot Vacuumed & Shampooed
Seats Shampooed Or Leather Treatment
Wheel Cleaned
Tyre Glossed
Paint Cleansing
Wax, Hand Polish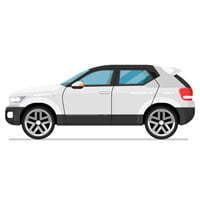 FROM
We serve car full detail service that goes considerably beyond a typical car wash service to make a vehicle look immaculately clean, inside and out. It's the preferred option for car enthusiasts who enjoy riding in a spotless, sparkling vehicle.
deep full car detailigIt can also increase an automobile's resale value. Car full detail Service is basically a thorough cleaning procedure of car interior and exterior detailing of your car that attends to stubborn stains, making your car look as good as new.
For us full vehicle detailing is really easy and approachable, you can experience the same by availing our services and see for yourself why so many vehicle owners in the area have been visiting us again and again for deep full car detailing.
Not only because we can provide first-rate service, our car interior and exterior detailing prices are among the most affordable in the region.
Our professionals know how to handle a wide range of car services. Whether you drive a passenger car or medium sized truck or SUV, our mechanics strive to ensure that your full vehicle detailing will be performed at its best before leaving us.
We can help you with deep full car detailing at reasonable prices. We can handle any problem of your vehicle easily and quickly. Car interior and exterior detailing can include deep vacuuming, shampooing the carpet, cleaning the vinyl and leather portions of the vehicle, or applying some highly effective fabric protection. Our products are natural and biodegradable.
We help tp protect your vehicle's while providing deep full car detailing deep detailing includes your seats whether is leather or fabric by repelling liquids and effectively blocking stains, we ensure odor elimination & stops odors at their source.
full vehicle detailingSpecial dashboard cleaner Protect, shine and nourish your vehicle's vinyl/plastic dashboard running boards and avoid UV damage with this. We offer Car wash full detail and extended service of AC Vents steam cleaning to ensure removal of bad smell and disinfect inside of vents.
We also take care for your car for Side Doors, Hinges, All Plastic part polishing, Deep Vacuum, Roof (Ceiling) Cleaning Etc.
Our experts can assure you car wash full detail service and can help remove contaminants from the paint surface, clean the engine, and add a wax finish that protects your vehicle for up to six months and here is our new Car Wash Hamersley where you can get more information about the topic.
For availing car interior and exterior detailing you can easily search on website and can easily come down to our magical world of washing which is one of best car detailing services providers at reasonable prices.
Book your appointment today.