OUR PRICING
Below You Can Find Our Packages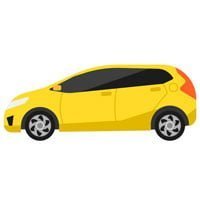 FROM
Great for people who like
to work in their free time.
Well if you live in a relatively humid area, keeping sand off of the exterior of your vehicle is a must to prevent rusting even though it's not usually the first place you want to start.
Removing those big piles of sand that tend to accumulate in the floorboards after a long week at the beach is the first thing you want to do, but it's more important to go ahead and wash it off with special Prime wash vehicle sand removing services.
Salt combined with the abrasive nature of sand can accelerate rusting over time to just about every area of your car but usually is most noticeable on paint to begin with. In that case you must be looking for car interior sand remover and also cleaning it full exterior body even.
For those who live at the beach year round, it's almost unavoidable and really comes with the territory hence sand goes easily into cabins and no go areas but with special techniques our experts gives you relief by providing car interior sand remover services.
Probably the first thing you will want to do when returning from the beach is to wash to undercarriage of your car. Prime wash recommend a car wash for car beach sand cleaning with an undercarriage option for most people, since it can be tough to do a thorough job with just a hose.
Prime wash experts operators first lay the mats down and use stiff bristled upholstery or detailing brush to agitate them. This will further help to release any ingrained particles from the fibres, lifting them up to the surface.
After brushing the mats our team gives them a thorough vacuum. Vacuuming mats in alternate directions and continue to do so until all the sand has been removed. You can Vehicle sand removing services our best here at Prime wash.
If the carpets of your car have been affected with sand deposits they too should be dealt with in a similar manner. Obviously you cannot beat the carpets like you can the mats, but instead you can simply use your hands to pat down on the surface.
The vibrations of this patting down will help bring ingrained sand particles up to the surface, which can then further be agitated with the brush and thoroughly vacuumed up.
Sand is one of the most awkward things to clean up and remove from the interior of a car and at prime wash it can take a little time and persistence to successfully remove heavily affected areas with our experts and our experts put special efforts for car beach sand cleaning they speed up the process and achieve successful results and makes you feel free of tension for your whatever car concern.