OUR PRICING
Below You Can Find Our Packages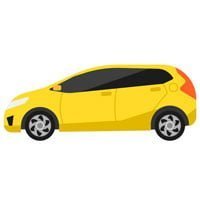 FROM
Great for people who like
to work in their free time.
Unfortunately, cleaning the bugs off of your car requires a little more than just a quick car wash. At prime we will resolve this issue in few minutes if you choose our special car excessive bugs removal service.
It's almost impossible to avoid and, if you leave the dead bugs on your car for too long, they can harden and possibly damage the paint job. But not to worry experts at Prime wash can do excessive bugs car cleaning job nicely.
If you drive long enough, at some point you're going to end up with bug splats on the front of your car and we have the solution of your this problem.
This is especially true after a long road trip or during certain times of the year when there are a lot of insects in the air, like spring or fall and moreover nobody wants to drive around with an accumulation of dried dead bugs on their hoods, grilles, windshields and side view mirrors.
Our experts will be easily clean the bug splats off of your vehicle without causing any damage to the paint job. There are several different types of cleaners that are effective for cleaning bugs off of your car. Special excessive car bugs cleaners with Prime wash will be able to remove even dried bugs and the stains they leave better than just hot water. We make sure for bug splats off of your car.
Ideally, we clean car as soon as the bug splats appear just you need to come down to us as we are located in easily approachable area in Perth. By availing car excessive bugs removal services will give your car a shiny new look.
We also have efficiency to dry it soon, and cleaning your car quickly which leads to minimize time and reduce the amount of potential damage to your paint job.
Due to excessive bugs car cleaning service your car will retain new look and you will feel fresh as you sit in your shiny bugs free car. Book your appointment today.