OUR PRICING
Below You Can Find Our Packages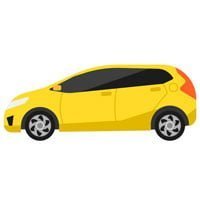 FROM
Great for people who like
to work in their free time.
Spray wax can have some purely cosmetic benefits that too with proper care. And with Prime shine washing team you can have the benefits of car hand spray waxing service.
Even a basic silicone-based wax will enhance the vehicle's existing shine and help prevent water spots during drying.
If you want your car to look its best, you're should apply wax it once in a while to give it a glossy shine. But maybe you don't have the time it takes to methodically rub liquid wax on the surface of your car so here we can help you with waxing car exterior service.
Our washing experts strongly recommend Spray Wax because it's fast and give your car a shine you can be proud of in just minutes.
Maybe you recently washed your car, but you still see random water spots where it just doesn't look as clean and shiny as you'd like. You might notice debris, dust, or areas that could simply look better with a little more attention.
Don't worry you can come down to us as we will make sure of removing car water spots by utilising spray wax and spend a few minutes making your entire car shine!
This product is safe for every exterior part of your car. That includes the paint, fiberglass, and clear coat, as well as any exterior plastics.
Plus, any metal on your car—including chrome, aluminium, and stainless steel is a good candidate for Spray Wax. Spray wax with prime shine washing experts will help your vehicle paint smooth and shine.
Not only will this formula leave your car looking cleaner and shinier than before, but it will also offer UV protection for a whole month that means your paint colour is less likely to fade over time.
Prime shine use high quality spray wax won't leave any residue behind, either, leaving your car simply looking spotless and shiny. Whether you just feeling of driving a nice looking vehicle, you should look into our Car hand spray waxing service.
Book your appointment today.