OUR PRICING
Below You Can Find Our Packages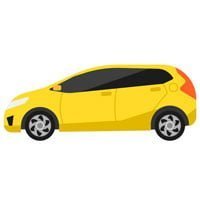 FROM
Great for people who like
to work in their free time.
Once Prime wash experts Knows the fact that customers loves freshly cleaned car. So We offer a complete line of fragrances for your car wash air scent machines both oil based as well as water based scents.
We have all the equipment's required either its fragrance machine or by a simple spray bottle after the car has gone through the cleaning process, spray fragrance into the vehicle as a finishing touch.
Fragrance can be applied under the seats, on the floor mats, on the seats and upholstery, wherever you want to rid foul odors from inside the vehicle.
We carry various car eco freshener products from the various big brands so you don't have to go anywhere else adding car fragrance sanitiser.
Choose from a wide range of popular scents we stock all the top sellers for you to choose from: Cherry, Strawberry, New Car Scent, Leather, Musk, Pine Mist, Vanilla and many more.
You can check out the detailed collection once you avail our deep vehicle eco freshener service. Our experts understand the importance of odor free car either its by your loving pet, funny kids or by and that why we have in house various car fragrances available that we can use while washing your car.
Prime shine experts add up the desired fragrance while deep cleansing process also provides various fragrance sanitiser to leave your car fragrant.
You can avail this special service from us at a very genuine price and experience the difference while driving your car alone or with family members.
Book your car appointment today for more options.