OUR PRICING
Below You Can Find Our Packages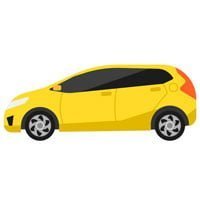 FROM
Great for people who like
to work in their free time.
Removing tar from your vehicle is a different process than removing bugs or sap, because tar is an oil-based substance. And availing car tar removal service from Prime shine will make you breathe tension free.
Tar cannot easily took out by Natural cleaners or by detergents or hands and if we don't bother it fully harden for several years and doesn't come off well at all.
Tar is the sticky, black substance that usually appears on the lower part of your car. Often it is seen behind your wheel wells and on the lower half of the side doors, though in extreme cases it can be on the hood, grille, roof, and windows of your vehicle.
Tar cleaning in car just not need special efforts but also need proper way and technique. When Tar used in asphalting, and when you drive on recently laid asphalt or drive over recently filled potholes tar can splash up onto your car.
Or, if you drive past equipment that is performing roadwork, you may even get tar splashed onto your vehicle. We at prime shine will resolve Tar related issues easily and can make you sit back and relax.
Prime wash professional operators use a special solvent-based car tar cleaner to properly remove tar, though tar removers often also work well to remove bugs and sap from a vehicle's surface.
Prime shine experts using a tar remover spray on affected area to Wipe over the tar spots after that move soft sponge in small circles over the spots of tar.
With this effort over and over again will soften the tar spot and come off with light pressure. After removing the tar, we also wash and wax your car to make it shine. As they dissolve, wipe any streaks that are left behind on your car.
Prime shine team never give it a second thought for repeating process while giving car tar remover services wherever needed.
Our experts follow these steps to any other areas that have tar spots. Once all of the tar spots have been removed, we wash your car using a special solution present at Prime wash, Experts rinse with clean water and thoroughly give a eye scanning on your car to check your vehicle for any remaining tar spots.
Once our team is satisfied and make sure all tar spots are gone and your car looks clean, we then wax it. This will helps seal and protect the paint of the vehicle. Book your appointment today as tar cleaning in car services are best here.