OUR PRICING
Below You Can Find Our Packages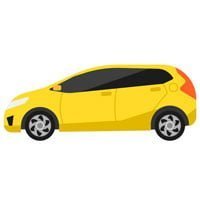 FROM
Great for people who like
to work in their free time.
Prime shine understand the importance of your car and your kids too. We understand that you love your kids and car too. You cant stop your kid from creating a mess in your baby like car but the truth is they create even you put endless efforts by teaching them not to put mess.
In that case Prime wash provide special car wash for kids mess. Yes by availing our services we not only defend your car from the dirt, grime, and carious messes that your kids track in, but we also put special efforts to keep your upholstery safe from damage that car seats can cause. And we know the fact that when it comes to your child's safety, car seats are non-negotiable.
So in that case car cleaning for kids mess is a priority service that we provide to our every customer. Prime shine understand some messes are unavoidable.
Your child drops a juice box on the seat, mud gets tracked in or on to the floor mats, and there's grime everywhere. Cleaning minor messes are something that you can do daily.
But serious stains and long-term gunk require a professional's touch for that you can come down to Prime shine for car kids mess cleaner.
Prime shine can take care of the messes that you can't. We have the experience and equipment to lift stains and get your car back into top shape.
Even though the kids are likely to start the mess-making process almost immediately after the detailing is done, it's an easy way to give your car a regular cleaning.
Car cleaning for kids mess is mandatory for you as we know that its your first baby. Kids aren't exactly known for their cleanliness, and nowhere is this truer than in the car.
Prime shine team is well aware of the fact that kids not only are tucked away out of reach in the backseat, they're also surrounded by nooks and crannies where dirt, food, and who-knows-what-else can get ground in until it becomes part of the interior. So don't worry as we are here for our your car kids mess cleaner services.
For taking care of your car book your car's appointment with us today.