OUR PRICING
Below You Can Find Our Packages
Includes:
Pet Hair Remove From Vehicle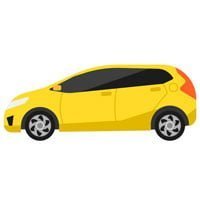 FROM
Great for people who like
to work in their free time.
We all love our pets, and with good reason. They are, in many cases, the most loyal friends we will have. However, they come with bad habits. One of them is their outright refusal to keep their hairs attached to their own bodies.
Instead, their hair, among other things, can end up all over the upholstery and carpet. When it comes to pet hairs, you'll need to try our interior pet hair remove service and our experts will take necessary action depending on how embedded into the materials they are.
Our cleaning operators make sure for blast out the dog hair with an air compressor and this process will blow out many of the fine hairs, making them ready for our team to further loosen by wearing a pair of nitrile gloves and brushing at the material.
Then our operators can suck up the loosened hairs with a vacuum cleaner. Our team Repeat the process if our washing experts still see hair on the upholstery and carpets. We are one point solution for vehicle removing pet hair and making your vehicle deep clean from inside.
For the hard-to-reach areas, We make prefer UTE pet hair cleaning technique which is excellent for getting out embedded dog hairs. Just watch out the magic if you juggle up for removing pet hair in your car and can easily avail our interior pet hair removal service. We are specialized in making your car interiors deep clean.
We are reasonable and pocket friendly you can experience a lost cost with high benefits services. We are renowned location and you can grab opportunity for your vehicle removing pet hair fully.
Book your appointment today.