OUR PRICING
Below You Can Find Our Packages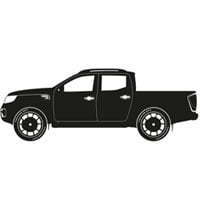 FROM
Best for large companies
and enterprise.
The best thing you can do is avail our car cut and polish service for your car to get your car's paint to its peak condition. Whether your car is suffering from deep scratches or dull paint due to daily usage we helps you overcome all of these at affordable prices. We make sure for vehicle scratch remover by special mechanism originated by our experts.
Vehicle paint correction usually paintwork services removes the affects on your car by UV rays, salt residue from winter roads, bird droppings, tree sap and other contaminants which attack your car's surface on a daily basis.
Deep scratches spoil all your car looks but not to worry regular visit and with our car cut and polish services will helps slow this process it required to restore your car's surface and shine. Machine cutting and polishing is a special technique to keep your car shiny and scratch free.
We are skilled operator helps you with paint & exterior finish treatment of your car with special mechanism. Our car cut and polish service helps you add value to your car to restore that vehicle paint correction required that you miss. We help you not leaving your car dull and oxidized.
vehicle scratch removerOur teams helps in proper polishing and waxing of your car on a regular basis that will keep your car's finish protected, the polishing process can safely remove fine surface scratches, Fading and helps remove rust spots if any. We use special car paint protection waxing for shiny appearance.
By using special vehicle scratch remover and Polishing and waxing with machine for vehicle paint protection gives your car new look. We use soft foam pad also for maintaining our quality. As you know we are best Car cut and polish service.
car paint protection waxingMechanical process for cut and polishing takes place after washing and cleansing your paint. Our skilled operators will use a special polish machine for vehicle paint correction whenever required. So in short we are best in providing paint and exterior finish treatment. Here is our hand car wash Balga for you to read more about the topic.
Our experts use a sequence of special coarse, medium and fine compounds to remove scratches and stains from your car's paintwork.
Once the paint is free of contaminants, we apply our special high quality wax by hand, than buff it to bring out the shine and protect the finish of your car. You can rely on our experts for vehicle scratch remove if any or for any car paint protection by waxing.