OUR PRICING
Below You Can Find Our Packages
Includes:
Dashboard, Console Wiped & Dusted & Rejuvenated
Ashtray, Door Panel Wiped & Dusted & Rejuvenated
Carpet, Mats Vacuumed & Shampooed
Seats Shampooed Or Leather Treatment
Interior Window Clean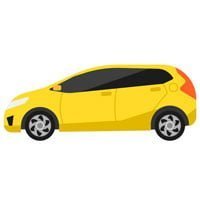 FROM
A simple car wash gets rid of dirt on the outside of your car, and if you clean the interior you might catch some of the grime with a vacuum, but car interior detail service with us takes this process much further.
When it comes to us, interior detailing services you will feel for deep car interior cleaning, healthy and dirt free zone after it goes back to you. Our expert believes in vehicle deep detailing interior as every interior car detailing has every last imperfection buffed, polished, or vacuumed out, leaving it fit for display in any showroom.
In this fast moving life today we tend to spend more time in travelling as a result spend hours in the car, navigating the traffic jams. So in short we can help you with vehicle interior rejuvenation.
Since there are no set guidelines, you will see a great variety in terms of the services included in a vehicle deep detailing interior services from us.
Our complete interior car detailing package consists of an advanced interior cleaning with stain removal and leather treatment as well as dressing on all the plastic. We are including high pressure cleaning machines, spray injection and extraction machines, high powered vacuum cleaners, steam cleaners and so on.
From the roof lining, down to the carpets we use our bio-safe cleansing solution to ensure hygienic cleansing. We can also cleanse the car's ventilation and air conditioning system which maybe causing an unpleasant odour due to bacterial growth deep in the system.
We recommend a full deep car interior cleaning when you use car frequently. By availing our vehicle interior rejuvenation services you can feel fresh in your old cars even as we give new vitality and revive it fully.
Whether the inside is spoiled or need deep car interior cleaning our special Interior car Detailing technicians will treat all by vacuuming, shampooing, scrubbing, extracting, and if any things extra required by team for removing stains and grime in that case we don't charge extra from our customers.
Our complete car interior detail services includes cleaning from all of the dash, mats, door panels, steering, windows, compartments and vents are obsessively cleaned to ensure every nook and cranny is consistent to our final inspection quality standard. It is good to get in touch with the best Car Wash Westminster services providers near to your area.
Our team is adamant about recreating the manufacturer look and feel of the Interior, rather then that of slippery seats and greasy plastic surfaces. Hence we experts can estimate vehicle Interior rejuvenation for those areas too. So book our special interior car detailing package for your dream car today.